CLICK HERE TO JUMP TO: TOP 5 ALBUMS / EPs OF THE WEEK
TOP 10 SONGS OF THE WEEK
1.) Nescience – Galdive
[Electro-Pop]
If you're looking for some chill summer feels, then look no further. Nescience oozes early Louis the Child vibes. From it's beautiful piano chord progression in the intro, to the dancey filter envelope synths, this song is treat throughout it's whole duration.
2.) Hurting On Purpose (feat. K.Flay) – Whethan
[Electronic]
The Chicago native Whethan joins up with the incredibly talented K.Flay for this brand new summer banger. The perfect combination of pop and some pretty heavy electro, Hurting On Purpose is just another weapon added to Whethan's arsenal. Not sure it's possible for him to drop a bad song.
3.) KEEP MOVING – BRONSON
[Electronica]
When Odesza and Golden Features announced their new collaborative project, I was excited, but had zero idea what to expect. What the pair have been releasing isn't exactly what I had in mind, but I'm glad I was wrong. This heavy four-to-the-floor style may not be too familiar to Odesza fans (more of Golden Features' expertise), but my lord is it banging.
4.) Central Time (feat. Mick Jenkins) – Vansire
[Dream-Pop]
The duo known as Vansire has been quickly becoming one of my favorite indie groups. With the release of their single Central Time, it just adds further validity to their rising stock. Merging their familiar indie sound with some Mick Jenkins hip-hop vocals has me continuously hitting the play button today on this track.
5.) Pac-Man (feat. ScHoolboy Q) – Gorillaz
[Alternative]
In my opinion, this "Song Machine" series that Gorillaz has been releasing music under has been some of their best work in years. Their song Aries released back in April has been on constant replay for me since and Pac-Man might be another finding its way into my playlists. Borrowing vocals from ScHoolboy Q, this mellow yet still oddly energizing track is nothing short of magic.
6.) 90′ IROC-Z (feat. Wiz Khalifa) – Curren$y & Harry Fraud
[Hip-Hop]
Loving this stretch of songs with 90's hip-hop instrumentals being released lately. And what could be more perfect than a feature from none other than Wiz Khalifa to join Curren$y and Harry Fraud on this fresh vibe. The whole The Outrunners album Curren$y and Harry Fraud dropped today is great. But this song is definitely a standout.
7.) Library Theme – Dumage
[Lo-Fi / Jazz-Hop]
What makes a song easy to listen to? I guess we should ask Dumage (whoever that may be) since this short but sweet track nails it on all fronts. The jazzy piano melody and chord progressions are simple to the ears, yet eloquent and complex to make it interesting.
8.) Problems (feat. Olan) – Mat Zo
[Electronic Dance]
One of my favorite British boys, the always intricate and never boring Mat Zo just dropped some of my favorite work of his. Dancey and heavy in the verses while tying it together with some beautiful vocals and harmonies in the choruses, Zo knows how to keep his listeners happy. Zo knows…
9.) Get Your Wish (DJ NOT PORTER ROBINSON REMIX) – Porter Robinson
[Electronic]
Finally Porter is giving his fans what they want…kind of. After releasing the Anamanaguchi remix of his song Get Your Wish last week, Porter returns this week with a remix that is most certainly NOT Porter Robinson. This sped up, chopped up re-imagination of the original song kinda gives me Virtual Self vibes (NOT Porter Robinson) and is another additional take to the incredible single. However, fans still have their fingers crossed we'll see a new single soon. In the meantime, I'll not not settle with DJ NOT PORTER ROBINSON…whoever that may be.
10.) What You Said (feat. Manela) – MADDOW
[House]
BANGER ALERT. There's just something about a four-to-the-floor pattern, groovy bass beat, and those defining female house vocals that I just can't get enough of. What You Said is gonna make you wanna shuffle them footsies even if you don't know how. But that's the beauty of rave culture's judgement free zone. You're free to dance like a seal with epilepsy if you want.
TOP 5 ALBUMS / EPs OF THE WEEK
1.) George Clanton and Nick Hexum – George Clanton & Nick Hexum
[Alternative]
I have been absolutely loving everything this duo has been putting out recently. When they dropped their initial single, I was a little let down we weren't seeing solo George Clanton work. But Nick Hexum's vocals have truly grown on me and mixed over George's production is what the French call "le magnifique!". Another album that just oozes Summer vibes, be sure to bump this until the leaves change.
2.) Wherever You Go / Reflecting Light – The Avalanches
[Alternative / Electronic]
I feel like I cheated on this one as it's more just two singles than an EP, but let me get excited for new Avalanches. The Aussie music group dropped Since I Left You back in 2000, which is widely considered one of the greatest electronic music albums of all time and cemented their position as trend setters. These two singles are overflowing with features from talented artists, like Jamie xx. Reflecting Light is definitely the standout track for me and gets me hoping we'll see a full length album soon from the group in the near future.
3.) The OutRunners – Curren$y & Harry Fraud
[Hip-Hop]
If you looked through my top songs of the week, you may have seen 90′ IROC-Z crack the list. After listening through the rest of the album, I knew I would be crazy to not throw it on the Top Albums list as well. This vibe is unrivaled. Old school hip-hop sounds courtesy of Harry Fraud's production throughout, mixed with incredible smooth flow from Curren$y's vocals. If hip-hop continues this trend, we may see a nostalgic revival.
4.) FINISH LINE EP – SpeedStr
[Speed-House]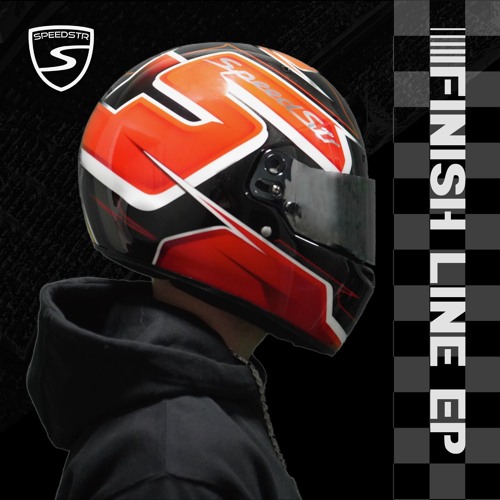 Who is SpeedStr?!? Popping up out of absolutely nowhere and feeding everyone the "Speed House" they never knew they needed, people in the electronic music scene are buzzing over this masked racer.
5.) Sad in Scandinavia (Part 1) – Seeb
[Electronic Dance]